Over 200 students have gone through nina be's MindBody Centering Yoga (MBCY) Teacher Trainings, and found that they are like life trainings in trauma sensitivity through yoga.


Approaching Trauma through yoga applies to ANY life path.


In fact, nina's unique trauma-sensitive approach is so powerful that many students attend trainings even if they don't even want to be yoga teachers.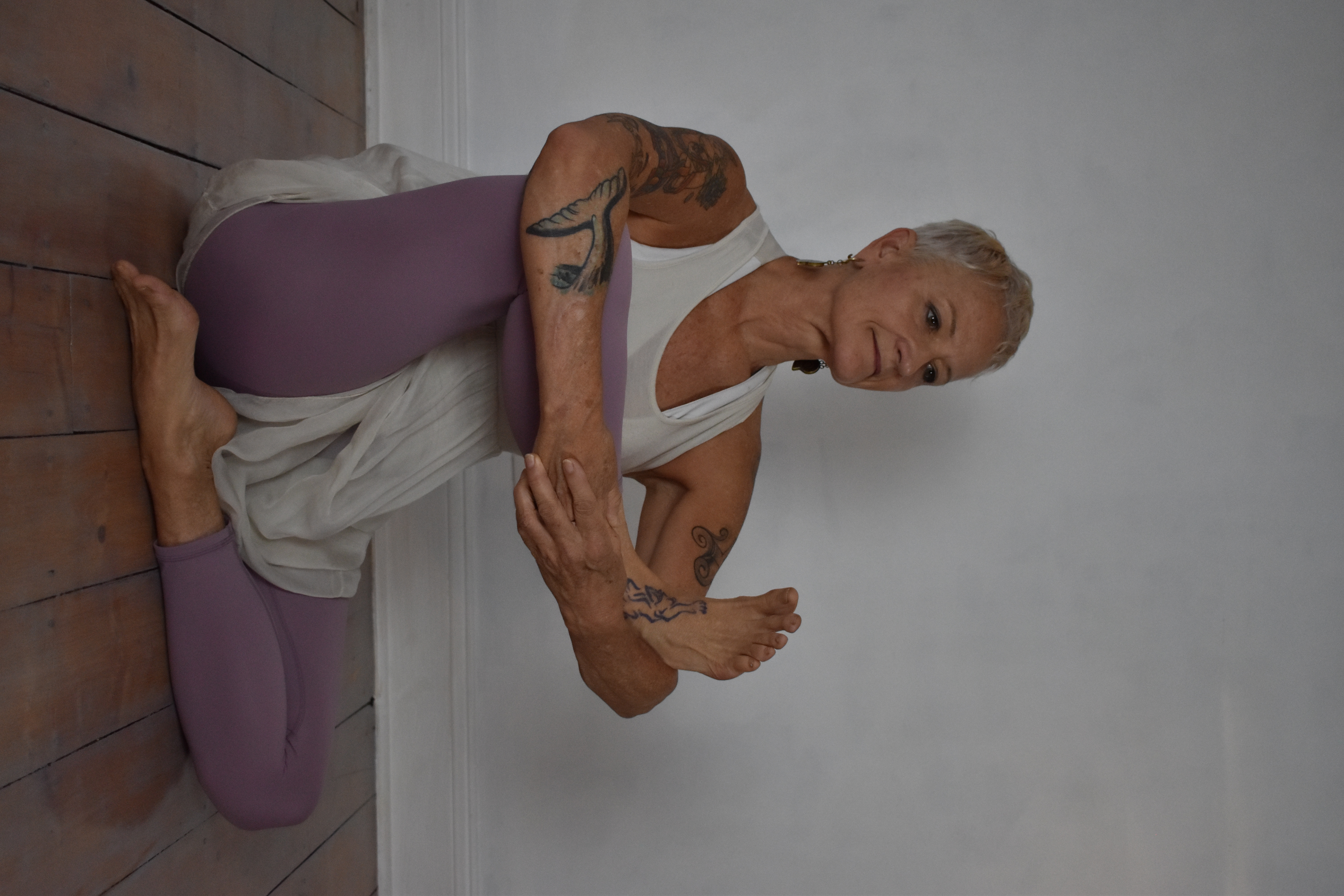 Yoga is a living practice, as you may know. And, in this world we live in, trauma is a part of being alive at this moment.
My practice has led me to understanding the transformations of trauma in my own life, and the lives of others. I lead from that place, and teach others to do the same.
I am one of the first instructors in the country to advocate for trauma-sensitive yoga classes & instruction.
Both my Beginners & Advanced Yoga Teacher Trainings provide students with the tools needed to be more trauma-sensitive in our own lives, our own yoga.
By joining a training, you are committing to yourself, to cultivating resilience, and the living practice of acknowledging & experiencing that everything turns to gold.
Upcoming Yoga Teacher Trainings
Beginners, 200-Hour Yoga + Life Training
Spring 2022
Registration opens October 1st, 2021
With Early Bird discount
100-hour Transforming Trauma Leadership Training
begins September 2022
stay tuned for registration updates.
Advanced, 300/500-hour Dragon Tamer Yoga + Life Training
flexible 3-module offering in 2022-24 for trauma-informed yoga excellence
first module begins September 2022
Stay tuned for registration updates.
Trainings are Online: But We DO Life Together
Even though we are connecting through a computer, we abide in community, cultivating the sangha, the relationships that form while being together throughout the training experience.
Yoga Trainings = Life Trainings
Whether you are fairly new to YOGA or have been practicing for awhile and want to go deeper, one thing is for sure: the yoga that you'll learn in these trainings is a Living Practice. It always will be.
Enrollment begins October 1st
Whether you are new to becoming a yoga teacher, or seek advanced training in trauma specialization, nina be has the training for you.
payment plans are available
Beginners, 200-Hour Yoga + Life Training
Spring 2022
Registration opens October 1st, 2021
With Early Bird discounts
Advanced, 100-hour Trauma-Informed Leadership
begins September 2022
Advanced, 300/500-hour Dragon Tamer
flexible 3-module offering in 2021-3 for trauma-informed yoga excellence
first module begins September 2022
Check your inbox to confirm your subscription